Impressum gemäß Teledienstegesetz
Rahmel-Verlag GmbH
Falkenweg 8
D-50259 Pulheim
Telefon: +49 (0) 22 38 30 71-0
Telefax: +49 (0) 22 38 30 71-27
E-Mail:
info@rahmel-verlag.de
Internet:
http://www.rahmel-verlag.de
Handelsregister: Köln, HRB 40188
Geschäftsführung: Klaus Rahmel, Renate Rahmel, Manfred Rahmel
Verkehrsnummer: 11491
Umsatzsteuer-ID-Nr.: DE 1211863948
Verantwortlicher Redakteur
Manfred Rahmel
Verantwortlich für die Internetpräsenz
Agentur
DATON-webengineering
Copyright
Texte, Bilder, Grafiken sowie Layout dieser Seiten unterliegen weltweitem Urheberrecht. Unerlaubte Verwendung, Reproduktion oder Weitergabe einzelner Inhalte oder kompletter Seiten sind ausdrücklich untersagt mit Ausnahme des Hinunterladens einer einzigen Kopie des Materials auf einen einzelnen Computer für ihren ausschließlich persönlichen, privaten Heimgebrauch und auch dies nur unter der Voraussetzung, dass die Urheber- und sonstigen Rechte nicht verletzt und die Urheberbezeichnungen nicht beeinträchtigt werden.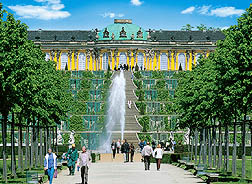 Recommendation
THE RHINE
Middle Rhine from Mainz to Cologne
with descriptions and lots of photos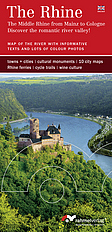 Folding map: 12,5 x 26 cm
more


Search retailer
Don't search. Find!
Travel and culture
publications by Rahmel-Verlag near you. Found comfortably with our retailer search.

Newsletter
Things happen when you're abroad.
We are always on our way for you regarding Germany's culture and travel publications. Subscribe to our newsletter free of charge for news around Rahmel-Verlag.
more


Retailer Login
Not registered yet?
Why register?