Register and Benefit. Advantages!
Our retailers are our partners.
With the new online shop we extend this partnership. Your advantages? Registered retailers have access to the entire choice of goods. The easy product search of our whole programme always takes you fast where you want to go.
Use our new categorization by
product groups
or alternatively by
cities or regions
. The clearly arranged and descriptive presentation of all products allows you to select and order very comfortably.
After registering and clearing, your personal customer information will be deposited as well as your delivery addresses and individual prices. You can see all individual settings always in your shopping basket.
Needless to say that for each online order we will provide you with a detailed order confirmation by e-mail containing the order value for printing straight away. In addition our sales team will be at your disposal for questions concerning your order.
With our online shop we are breaking new grounds in retailer information. Registered retailers can access the newly developed product catalogue. We inform our retailers early on product news and special price promotions.
We want you to benefit. Look forward to our new online shop. We look forward to a good partnership.
Register now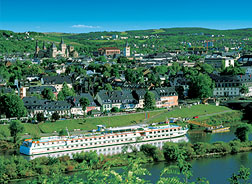 Recommendation
THE RHINE
Middle Rhine from Mainz to Cologne
with descriptions and lots of photos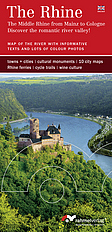 Folding map: 12,5 x 26 cm
more


Search retailer
Don't search. Find!
Travel and culture
publications by Rahmel-Verlag near you. Found comfortably with our retailer search.

Newsletter
Things happen when you're abroad.
We are always on our way for you regarding Germany's culture and travel publications. Subscribe to our newsletter free of charge for news around Rahmel-Verlag.
more


Retailer Login
Not registered yet?
Why register?