Germany's Culture. Germany is Alive!
Whether Berlin, Dresden, Koblenz or Trier, Rahmel-Verlag will lead you to the most beautiful cities and regions of cultural interest. Our editors show you new aspects of old and contemporary culture and architecture. To see and to experience Germany.
Recommendation

BERLIN MINI
Kulturbildführer kompakt

Pages: 24 Size: 10 x 21 cm

Recommendation

THE RHINE
Middle Rhine from Mainz to Cologne

with descriptions and lots of photos

Product Details
More from Category Berlin
Product Details
More from Category The Rhine

Recommendation

XXL-BOOK TRIER
Colour Photo Guide to the Town

Pages: 96 Size: 19,5 x 26,5 cm

Recommendation

DRESDEN PANORAMA
Colour Guide to the "Florence of the Elbe"

Semper Opera, The Zwinger, Catholic Cathedral, Church of Our Lady


Product Details
More from Category Trier
Product Details
More from Category Dresden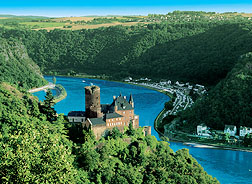 Search retailer
Don't search. Find!
Travel and culture
publications by Rahmel-Verlag near you. Found comfortably with our retailer search.

Newsletter
Things happen when you're abroad.
We are always on our way for you regarding Germany's culture and travel publications. Subscribe to our newsletter free of charge for news around Rahmel-Verlag.
more


Retailer Login
Not registered yet?
Why register?