The Rhine - a River with Many Faces
Experience picturesque spots and romantic castles along the Upper Mittelrhein Valley. Be amazed by the Rhine River! A UNESCO world heritage and one of Europe's biggest rivers.
This category does not contain products yet.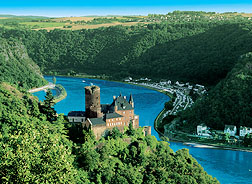 Recommendation
THE RHINE
Middle Rhine from Mainz to Cologne
with descriptions and lots of photos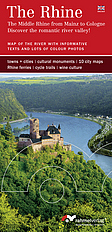 Folding map: 12,5 x 26 cm
more


Search retailer
Don't search. Find!
Travel and culture
publications by Rahmel-Verlag near you. Found comfortably with our retailer search.

Newsletter
Things happen when you're abroad.
We are always on our way for you regarding Germany's culture and travel publications. Subscribe to our newsletter free of charge for news around Rahmel-Verlag.
more


Retailer Login
Not registered yet?
Why register?