Benefit for retailers. Register now!
Are you a new customer? Then register now!
We will phone you as soon as possible to inform you about our products. After your first order, you will be registered and activated as a registered customer and then you will be able to benefit from the many advantages of the Rahmel Publishing House's online shop, such as easy product search and fast order processing 24 hours a day.
Are you already a registered customer? And have you already received your customer identification number and password from us?
If this is the case, you can effortlessly access your personal customer information through the
retailer login
on our website (you don't have to register again!).
Are you a registered customer but you haven't yet received your login details?
In this case, please
contact us
so that we can provide you with these right away.
Retailer Registration
Please understand that fields marked with (*) are obligatory.


Retailer Data
General Data:

Data Protection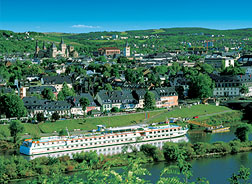 New product!
CALENDAR
Rhein/Mosel 2024
Pages: 13 Size: DIN A4
more


Search retailer
Don't search. Find!
Travel and culture
publications by Rahmel-Verlag near you. Found comfortably with our retailer search.

Newsletter
Things happen when you're abroad.
We are always on our way for you regarding Germany's culture and travel publications. Subscribe to our newsletter free of charge for news around Rahmel-Verlag.
more


Retailer Login
Not registered yet?
Why register?